Fire Stop Systems, LLC is dedicated to providing our clients with the best products and techniques on the market. Our team of experts is well educated and adept at using the most cutting-edge materials and applications to deliver reliable firesafing results. Get in touch with us today to discover the best solution for your unique project.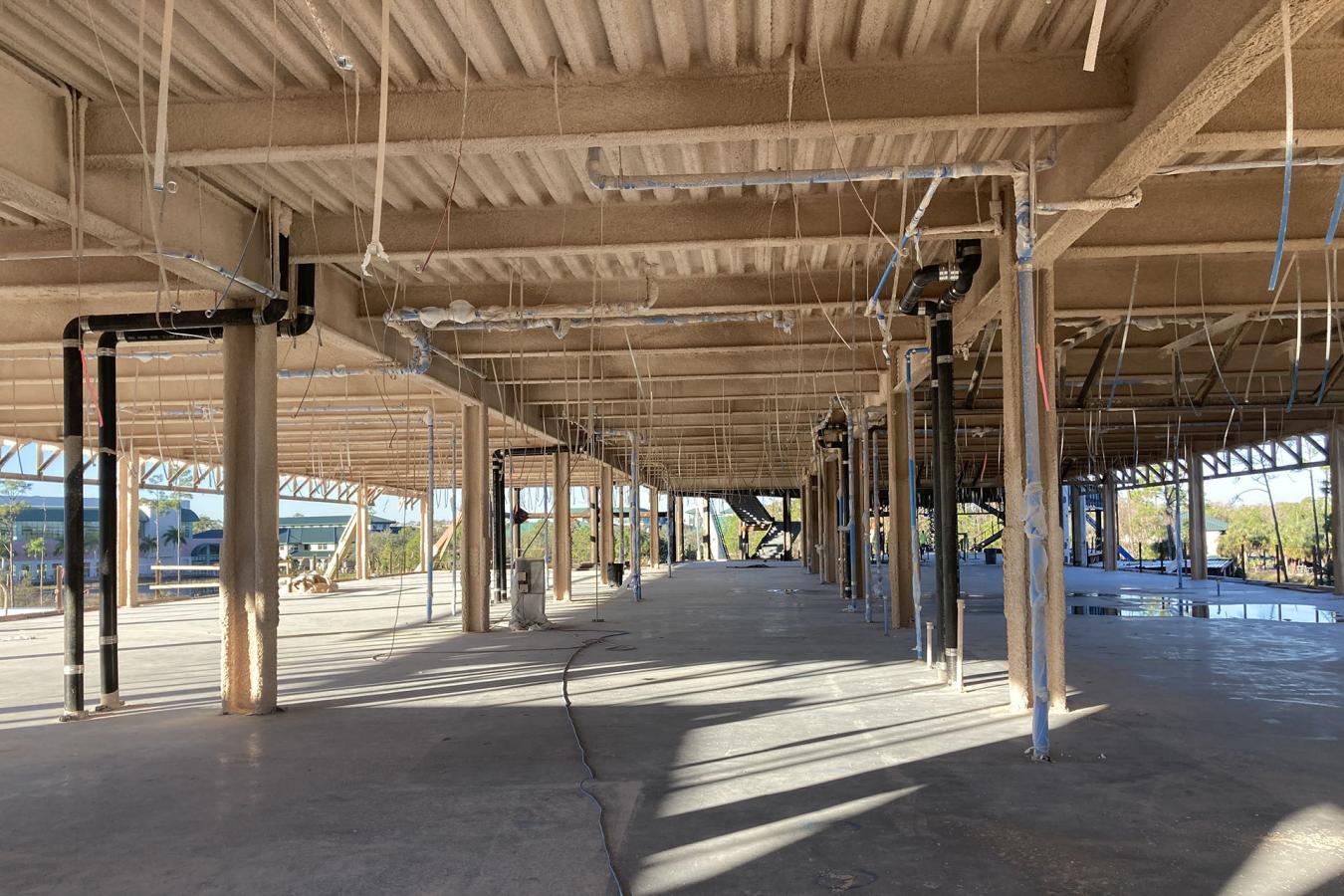 Spray Fireproofing
Spray applied fireproofing, or sprayed fire-resistive material (SFRM) insulates, delays, and at times even prevents the failure of steel and concrete structures when exposed to the high temperatures found during a fire. SFRM can also provide both thermal and acoustical properties and manage condensation. Fire Stop Systems has decades of experience applying spray fireproofing to large and complex buildings, stadiums, hotels, and projects such as the Royal Caribbean Cruise Terminal and Project Tron from Disney. We use the best cementitious SFRM products from Cafco, Southwest, GCP, and more, and employ top-of-the-line dry mix such as the Cafco Blaze Shield product line. The applications meet or exceed fire protection specifications for commercial structures and are often eco-friendly in nature. The professionals at Fire Stop Systems, LLC. work with each of our clients to bring their structures world-class fire safety.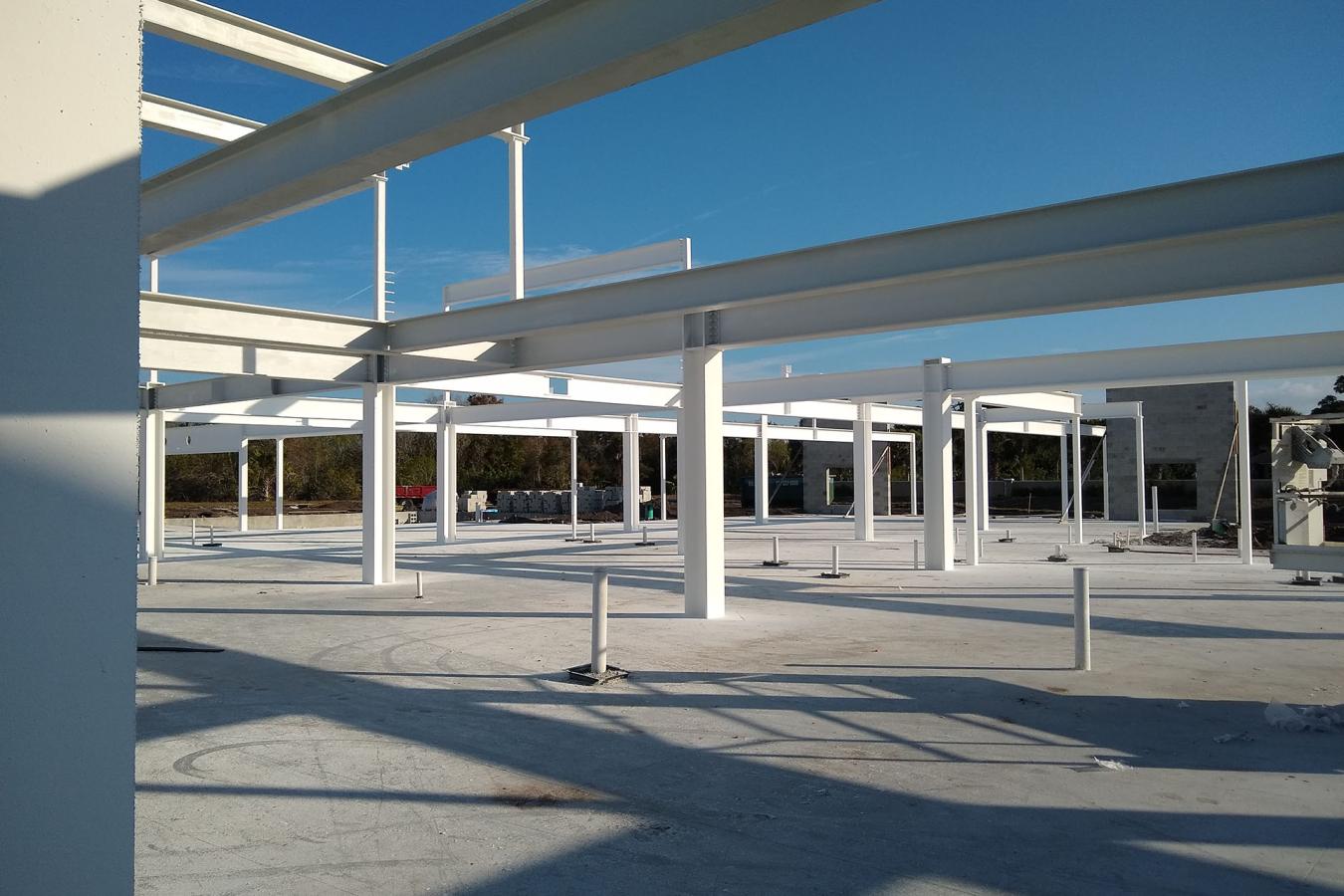 Intumescent Fireproofing
Intumescent products, such as Hilti CFP-SP AWHB and CFP-SP WB 120+, Cafco SprayFilm, Carboline coatings, and Contego International products, can be an attractive and effective way to firesafe exposed steel and other structural elements. Some intumescents can expand up to 100 times their original thickness when exposed to extreme heat such as that found in a fire, thus offering insulation around significant structures and openings. These fire-resistant paints and coatings come in a wide variety of colors, finishes, and topcoats. Combined with proper primers and sealants, intumescent fireproofing is another industry standard technique that provides strong resistance to high temperatures without sacrificing overall aesthetics. Fire Stop Systems, LLC. carries an impressive lineup of intumescent options that will work seamlessly with any design.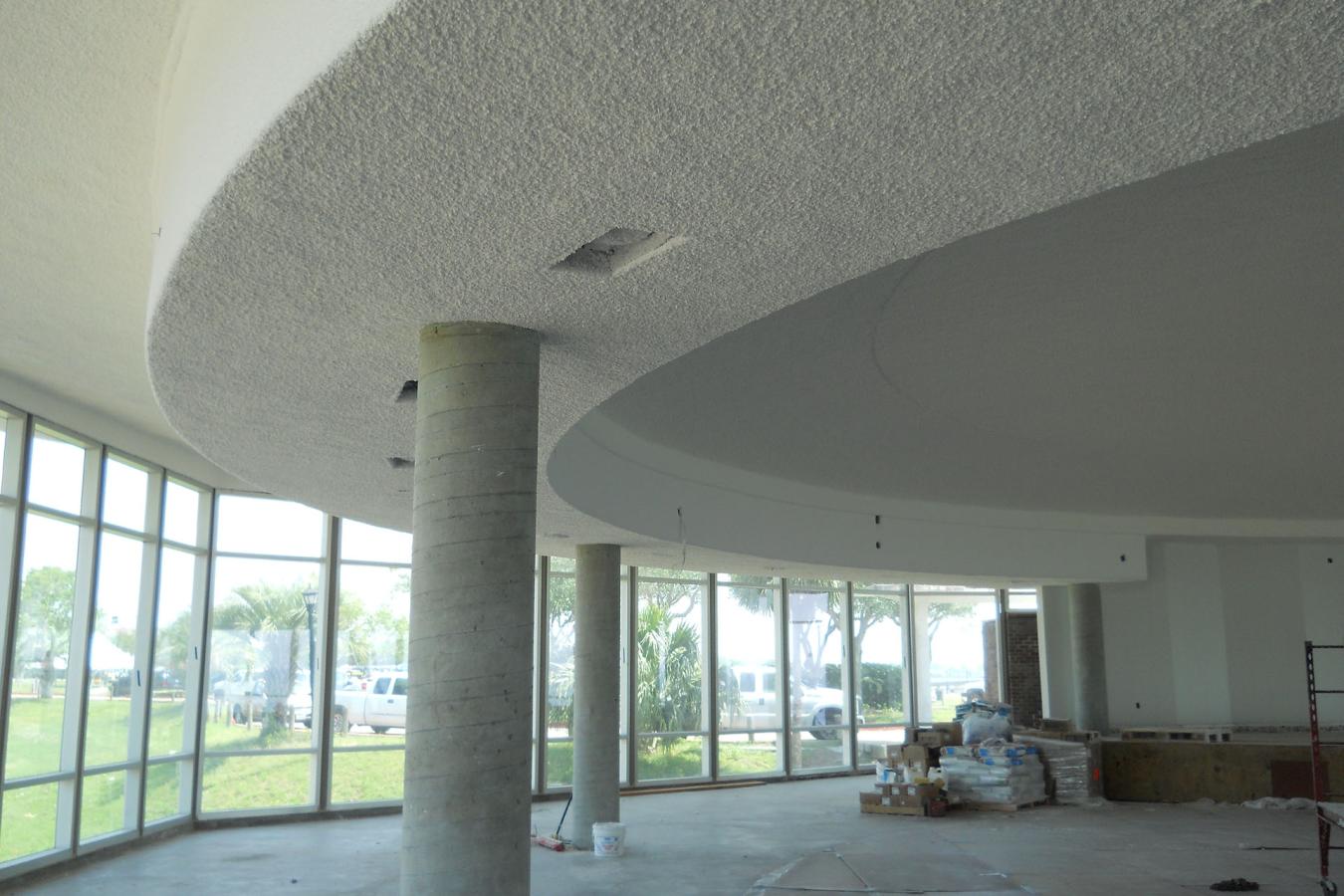 Spray Acoustical & Thermal Insulation
Fire Stop Systems, LLC. installs the finest commercial spray-on thermal and acoustical insulation products available to aid in firesafing, conserve energy, reduce noise, create better working and living environments, and protect construction investments. We use International Cellulose products K13, Sonaspray, and Ure-k, and zero-flame, non-combustible Sonoglass, as well as Mascoat Ceramic Coatings. These fiberglass-based spray-applied treatments are designed to deliver superior acoustical values with an attractive, finished appearance. After only a thin coat, noise reverberation and fire safety can be greatly improved.
Penetration Fire Barriers
Penetration fire barriers are used to retain the integrity of fire-rated construction by maintaining an effective barrier against the spread of flame, smoke, and hot gases through penetrations in fire-rated walls and floor assemblies. These barriers in walls, floors, roofs, or duct enclosures consist of materials and/or equipment passing through the barrier usually involving a closed system. These passive systems are mainly used to compartmentalize a fire and keep it from spreading for a period long enough that occupants can evacuate the building and firefighters can perform initial lifesaving tasks. Fire Stop Systems, LLC. utilizes wall penetrations, head of wall penetrations, and slab/core penetrations.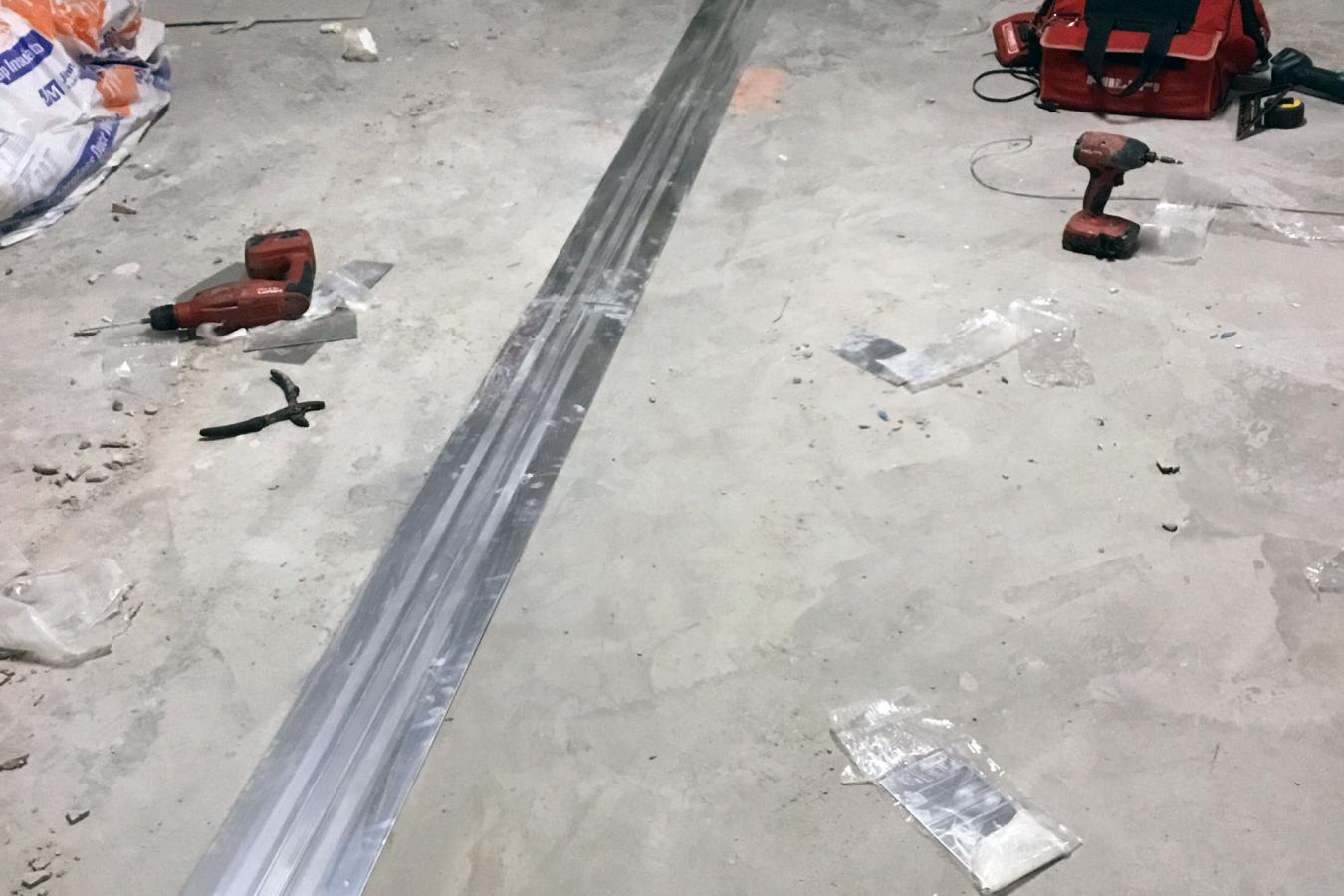 Expansion Joints
Fire-safe expansion joints are necessary to ensure the safety and resiliency of a building. To guarantee the integrity of a high-quality fire prevention assembly and stop the spread of a fire, a fire barrier or fire stop is used in addition to expansion joints. To ensure proper functionality of the expansion joint cover system, it is critical that fire barrier dimensions be considered when determining the final size of the expansion joint opening. This process takes considerable experience and expertise. When installed properly, expansion joints are one of many tools used to maintain the life-saving aspect of building construction.
Perimeter Fire-Safing
The perimeter fire containment systems we use are designed to prevent fire and hot gases from entering the room above the room of origin through voids that exist at the intersection of a fire-rated floor assembly and a non-rated exterior wall. An unprotected void at the slab edge potentially creates a pathway for fire or smoke to spread from floor to floor in a building. Although such joints are often small, an unprotected joint creates a large open area along the perimeter that will allow smoke and hot gases to flow freely from floor to floor. Fire can also pass-through voids or combustible materials in the curtain wall itself. Given that the condition exists at each floor, the potential for fire and smoke spread is significant. Our perimeter fire containment systems have all the products and details necessary to design and construct perimeter fire containment systems that prevent fire from spreading from floor to floor.